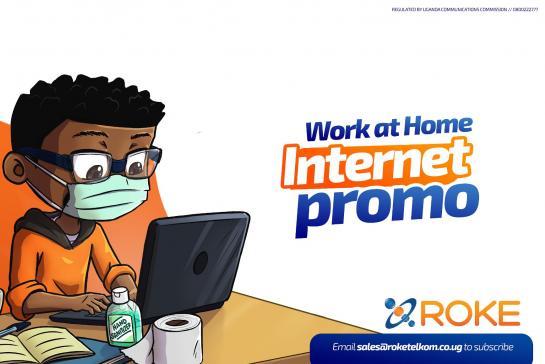 Worried about internet costs while working from home?
We recognise the need to work and study remotely from home; that's why Roke Plus now comes with 100% FREE internet every night & all weekend as well as FREE data charge access to the following online collaboration & educational tools;
Google classrooms
Google hangout
Office 365
Teams
Skype
Trello
Zoom
Click here: http://bit.ly/EnjoyFREEinternetwithRokePlus  or Email sales@roketelkom.co.ug to to subscribe today.
We've also brought back our 40% Roke Plus installation discount to make subscribing even easier.
#COVID19UG #COVID2019 #FreeInternet